Power Rental Solutions for the Construction Industry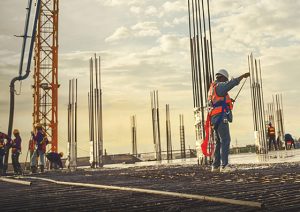 Modern Energy Rental is India's most reliable energy rental provider for the construction sector. We understand the industry inside-out and hence can provide reliable construction power rental, cooling equipment rental, lighting equipment rental, fuel tanks, and fuel management services and a wide range of power rental solutions for the construction industry.
Our construction power equipment will help you keep your projects on track and budget. Modern Energy Rental's highly skilled technical team will ensure that your temporary power rental for construction projects will run smoothly and efficiently. Our fleet of energy rental equipment for construction is reliable and well maintained.
Our Construction Power Rental Solutions includes:
25kVA to 2000kVA Generator rental for construction.
Temporary multi-megawatt power plant on rental.
Transformer rental for construction industry.
Compressor on hire for construction sector.
Temperature control equipment (Chillers / Air Conditioning equipment) rental for construction.
Fuel tanks on hire for construction.
Fuel management service for construction.
Load bank rental for construction.
Mobile lighting tower on hire for construction.
Custom Temporary power plant rental.