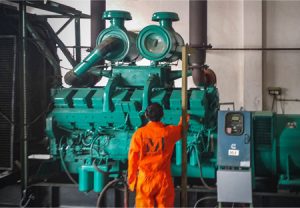 Rent Gas Generator from India's largest Gas Generator Rental Company.
Modern Energy Rental Pvt. Ltd. is the first choice for cost-effective gas generator rental. Our gas generators on rent are widely used for temporary power supply for both short or long term temporary power requirements.
Our Rental Gas Generators are ready to use, require less pipe work and are quick to commission. Each of our rental gas generators meets norms for clean energy. Renting gas generators for applications where clean energy norms are must, Modern's Gas Generator Rental is the most reliable choice.
Get in touch with us today for your requirement of the gas generator on hire.