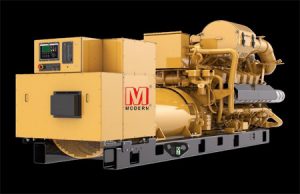 Hire our 1500KW Gas Generator for your temporary power requirements.
Modern Energy Rental provides 1500 KW Gas Generator on rent at a most competitive price. Our 1500KW Gas Genset rental service is one of the most reliable solutions for temporary power requirements. Our 1500KW Gas generators are ready to use and require very less pipework. The compact design makes them easy to transport. We are currently providing gas generator on rent across India for a variety of applications.
Contact us now for the best rental pricing for 1500KW gas generator rental in India.