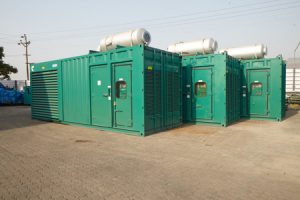 Reliable Solution for your Power Generation Challenges with our Diesel Generator Rentals.
Modern Energy Rental Pvt. Ltd. is India's leading diesel generator rental service provider. We have a huge range of DG Sets which are available for rent throughout India. Our Diesel Generator Sets are well maintained backed by a team of highly skilled professionals. Our Cummins Diesel Generator Set Rental service is available in a wide range of capacities ranging from 25 kVA to 2000 kVA.
Our Diesel Generator Rental service is available for both long term and short term duration.
Modern is your reliable partner for temporary power rental equipment. We are known for providing cost-effective, reliable rental power through our wide range of generator rentals in India.