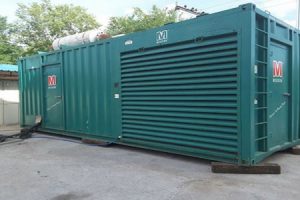 Get rid of your power generation challenges with our 1010kVA Diesel Generator Rental.
Modern Energy Rental provides 1010kVA / 1000kVA Diesel Generator on rent for your temporary power requirement. Our 1010kVA  / 1000kVA Diesel Gensets are rented across industries for a variety of applications. We provide generators on rent for both long term and short term requirements. Our experience and pan India network allows is to serve at the remotest of location in India. We rent 1010kVA Cummins Diesel Generator at the most cost-effective prices.
Contact us now for the best pricing for 1010 kVA / 1000 kVA diesel generator rental in India.