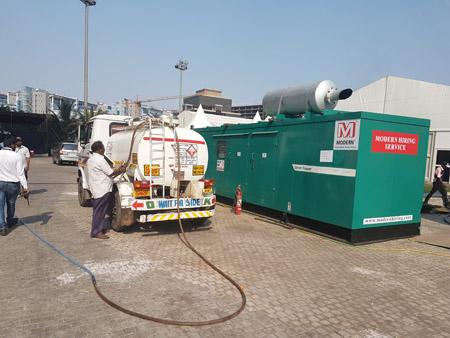 Hassle free fuel management service to efficiently manage fuel requirements at your site.
Modern Energy's Fuel Management Service provides fast and efficient fuel management service to all industries for planned or emergency needs.
Want peace of mind that you will never run out of fuel again?
Order your fuel with us and we will monitor your usage and also monitor your reliability of operations. Modern Energy's fuel management services take away the hassle of managing your fuel supply, enabling to focus on your resources on other your core areas of business.
Whether you are a construction site or big manufacturing plant, we have solutions to deliver the fuel/diesel near to your usage points. As per your request and requirement we will monitor your fuel supply and arrange for delivery on short notice & will also make sure that you will never run out of fuel again.