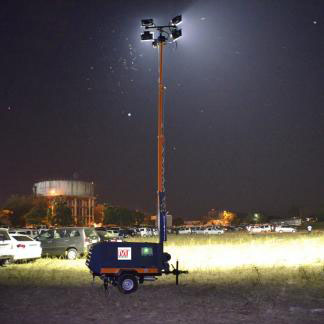 Increase your workforce efficiency by hiring Mobile Lighting Tower at your site.
Modern Energy Rental has a portable mobile lighting tower for every need. We cater to a wide range of industries with our Mobile Lighting Tower Rental services in India. Our LED Diesel Portable Light Towers and Metal Halide Portable Light Towers for rent are built of robust quality and compact size making it easier to move from one location to another.
Our Metal Halide Mobile Lighting Towers are suitable for tough environments.