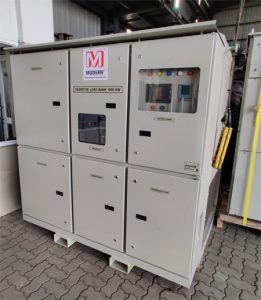 Reactive and Resistive Load Banks for Hire to test your system under partial or full load.
Do you want to test an electrical unit or system? Then this is the right time when you should opt to hire reactive and resistive load banks that are either permanent or mobile to meet your requirements.
The load banks can tell you everything that you need to learn about the performance of your unit or system, under a partial or full load. The load banks are mainly used for testing the electrical power outputs on gas turbines, diesel generators and UPS systems while conducting maintenance work and commissioning.
At the same time, the load banks are also used to stimulate real electric loads while enabling both essential commissioning and setup that ensures that all control and electrical parameters are met before power generation or power back up equipment. Besides, mobile load banks can also be used to test a generator, alternating current power supply or uninterruptible power supply and can be used for reactive and resistive testing.
So, while it comes to servicing the emergency standby power equipment of your company, none else can put in your confidence than Modern Energy Rental Equipment's, with decades of experience in this field. Being one of the leading Service Providers of Load Bank on rental in India. We specialize in offering services for supplying, installing and maintaining emergency power system and in this way we have been inspiring the confidence of service providers and businesses across India.