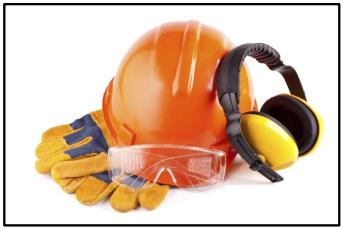 Personnel engaged in the DG Set Installation, commissioning, operation and maintenance must be competent and experienced in these fields. They must also be conversant with all relevant, current statutory requirements and local regulations. Before installing the DG Set, read this manual carefully to get familiar with the equipment and its operation. (Including all systems and controls, manually operated valves and shut down devices). Correct DG Set installation, operation and maintenance is essential for safe and efficient operation. Many accidents result from a failure to observe fundamental safety rules and precautions.
There are many potential hazards that can occur during operation of DG Set which cannot always be anticipated. Therefore a warning cannot be included in this manual for every possible circumstance that might involve a potential hazard.
While unloading, shifting of DG Set please ensure proper care is taken so that no damage to men and material is done. Please use proper unloading equipment's, tools and tackles.
DG room should have proper escape routes. An escape map may be displayed in the DG room which should be clearly visible to all would be helpful during any accident or fire.
Please provide proper Fire Extinguishers in DG Set room area.
Please put Hazard Signs for Electricals Panels, Fuel and Lubricants etc.
Personal Protection gadgets like -Safety hand gloves, goggles and ear plugs for protection of all operators, engineers and staff would make them safe, while working in DG Set room.
Ensure proper guards / protections for all moving parts.
Use of proper tools and tackles is recommended in the DG Set Room.
Electrical cables are fire Hazards during short circuits / failures – Please take proper care while routing of cables particularly power cables.
DG Set exhaust gas temperature will be about 450-550 Deg. centigrade and exhaust pipes need proper cladding and insulation.
Ensure there is no fuel and lubricating oil leakages in the DG set room, as they are fire Hazards.
Diesel Fuel handling need proper care, as they are also fire hazards.
Please ensure proper care is taken while lifting Heavy parts of the DG Set. The capacity of the lifting cranes should be suitable.
Earthing of the DG Set is recommended and please refer to the specific recommendations.
Keep tools & other metallic objects away from uncovered batteries. Use tools covered with vinyl electrical tapes or suitable non – conducting material to avoid possibility of shorting battery connections while working near batteries.
In case of bulk diesel storage and liquid gas storage, proper signage like "'NO SMOKING' boards should be prominently displayed.
Engine lubricating oil, engine coolant and grease are to be disposed at site as per site regulation requirement and considering MSDS (Material Safety Data Sheet).
Engine consumables replaced during maintenance like filters, are to be disposed at site as per site regulation requirement.
Batteries are to be disconnected, in case of persons working on the DG Set.
Disconnect all harness connections to the PCC & Engine control system before doing any welding work on DG set. Controller & PCB can get damaged due to welding currents. DG Set starting batteries to be disconnected at battery end before any welding work or maintenance.
During transportation of DG set with AVMs in-between sub base and engine generator ensure AVMs have shipping brackets (solid restraints) to prevent transit damage. Ensure to remove the shipping bracket before starting the DG Set.
Safety lockout and tag out process to be followed during maintenance.