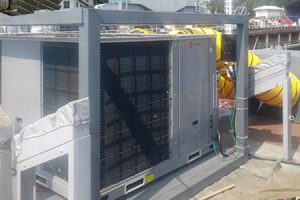 High Performance, Energy Saving 15TR Roof Top Unit Rental in India.
Modern Energy Rental is one of the most reliable temperature control equipment rental company in India. You can now Rent our ready-to-run 15TR Roof Top Units (Air Conditioning Unit) – designed specially to ensure quick and simple installation and start-up. The units are compact in design and easy to install. You can rent 15 TR Rooftop Unit for long term or short term as per your requirement.
Contact us now for the best pricing for Roof-Top Unit Rental in India.