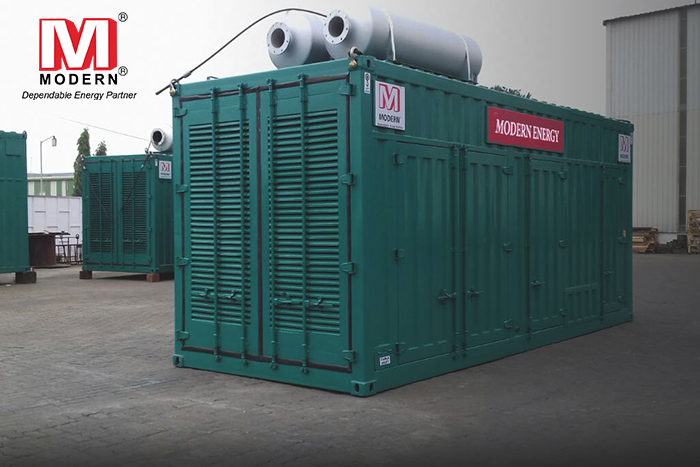 A Guide to Renting Generator for Commercial Use
What are a Commercial Generator and it's types?
In the era of electricity, a generator is a backup source to run electric machines. Nowadays, it is widespread in commercial sectors. It is the system, which converts mechanical power into electrical energy to use the external circuit. From small, portable RV to residential unit power generation, the generators are many types. Commercial places that cannot afford even one minute of power loss should adopt commercial or industrial generators. Few most popular types of generators for industrial purposes are:
• EMD Generators
• Diesel Generators
• Portable Generators
• Natural Gas Generators
Why Rent a Generator?
We have all rented many things in our life. Like other fields, the mechanical service world is also developing day by day and providing rental services for generators. But, if you are confused between purchase and rent, here is some information about why an industrial sector should rent a generator?
Rent when you require: Many sectors do not need the backup electric power in every season. It can be necessary depending on the period for specific works or if any disasters happen.
Consume Space: No need to make extra space for generators, if you have limited space in your building. You can install it on your roof or places, which are difficult to access as well if required.
Affordable: No need to invest a significant amount to purchase a new generator and pay tax bills from time to time! It is also the best way to look for rental services where you may get discount offers for a minimal expense.
Availability of different types: Whether you need gas, diesel, or anything else, you can rent industrial generators as per your requirement. For example, in the case of natural calamities, you do not have to use extra fuel. It will run with natural gas or air.
Who is the Best Guide for Rental Generator Service?
There are many companies online who are offering industrial generator service for rent. We are one of those leading companies in India who have years of experience in this industry. We have a great range of options in the types of industrial generators. As a reputed rental generator service provider in India, we ensure the first-class service with proper maintenance. Considering customers' business and needs, we offer affordable options for rental generators. From small to prominent entrepreneurs, we have every type of service. Besides industrial generators, we also provide Heating, Ventilation, Air & Conditioning systems (HVAC) in rent. We have an expert team to operate and maintain your equipment who will give you highly reliable and efficiently ready to install hardware. We also provide the required training and guidelines to the users to do their work safely and effectively.