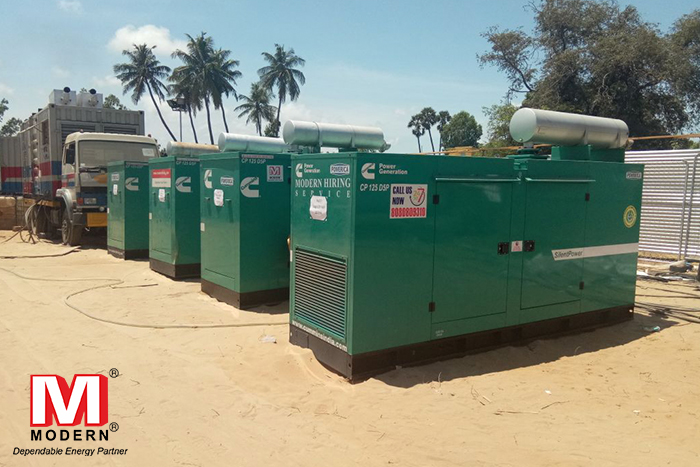 Backup Power is Required by Vacation Resorts and Hotels
The tourism and hospitality industry is top-notch. The guests experience an array of services when they visit resorts and hotels. Nowadays, people from different professions and needs visit hotels now and then. A constant source of electricity and power adds to the reputation and experience of customers while visiting any of these.
Every person has lots of expectations from their place of stay while on a vacation. There are some factors which the customers don't like to compromise upon. Power is one of those factors.
Need of power in Hotels and Resorts
Electricity and power are important needs in today's busy world. That's the secret of many established hotel and resort chains. They focus on providing the best luxury to their customers but make sure that the basic quality of needs is not compromised upon. Customers need power for many things. They cannot afford to stay out of power on vacations, too.
The world is dynamic and virtual today. Power is vital to support virtual needs. There is no room for excuses like a power failure. That's why backup power is a must for people visiting vacation resorts and hotels.
Is a power backup necessary?
The tourism and hospitality industry are co-related. Also, they are incomplete without a constant supply of power. If your customer is happy, your business is sure to bloom. And the tourism industry devotes a major chunk of its success to satisfied consumers who keep visiting specific hotels and resorts now and then.
Power is a basic amenity. While on a vacation, customers wish to witness a comfort like home even after staying away at home. A constant power supply adds to the splendid experience. This helps in enhancing the customer's way of looking at your services.
Here's how a backup power source will benefit your business:
You can save time and spread information to guests in all your rooms.
You can update your customers with important information like working hours, kitchen opening and closing, buffet timings, and much more. This makes the customers feel valued and happy.
Backup power helps in maintaining the proper functioning of safety types of equipment like fire alarms, escalators, geysers, much more.
At the cold locations, a backup source will help in keeping the devices working in case of any emergency also.
How to ensure constant power
Vacation resorts and hotels can ensure constant power by investing in generators. Commercial generators are a good choice. You can either go for diesel generators or the ones that are running on natural gas. Also, you have an option of either buying or renting them.
Analyze what's the best for your resort's needs and decide accordingly!