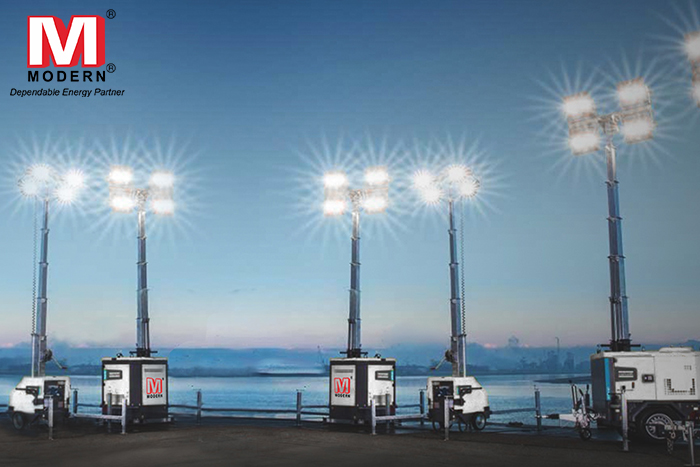 Benefits of Portable Light Tower
Although many people associate portable lights with the construction sector, they are actually quite useful and adaptable pieces of equipment. They may be utilised for a variety of mining operations, for example, they can be used for illuminating for mining holes. They are also employed in the building of tunnels that do not have access to natural light.
Portable Mobile Lighting Tower Advantages:
You often do not have access to a major source of electricity when working on a project. If you're working in a distant place or on a construction site, for example, portable illumination may be your only alternative.
There are several advantages to employing portable lighting, which we will discuss further below.
Portability
These lights, as their name implies, may be transported anywhere to fulfil the demands of your project. This implies you aren't limited in terms of which you may work, which expands your possibilities by allowing you to work in a variety of settings. Since you can adjust the light around as needed, they're an excellent choice for various building and decorating projects.
Simple Setup
Because portable lights are so simple to put up, they won't take up much of your time at work. This enables you to do your other tasks while the light is being installed.
Coverage of powerful lighting
Portable lighting is extremely strong and takes very little time to achieve its maximum intensity. While the major fixtures warm up, they instantaneously offer light to the region. They also aid in the elimination of "dark areas" and offer uniform illumination coverage. This is critical when working on a task because staff must be able to see the whole job site. Any 'dark areas' or brightness might be extremely dangerous, since employees may miss possible risks while doing their duties. It may also be a source of distraction, which can lead to additional dangers because workers must be able to focus on the task at hand.