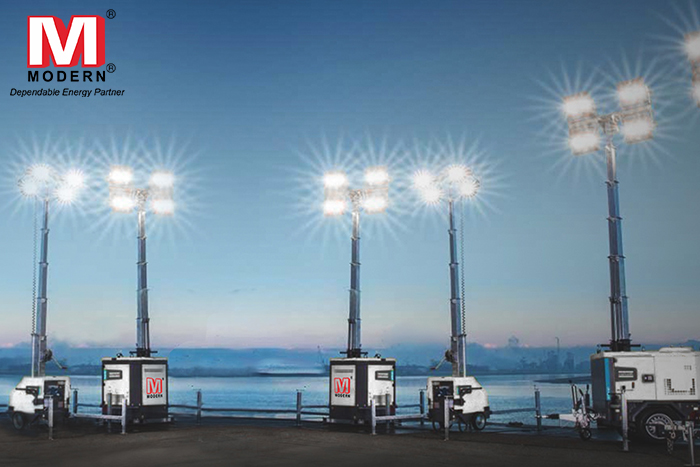 Importance of Mobile Lighting Tower In Construction Sites
Portable or mobile lighting towers are adaptable and efficient at adjusting your lighting needs since they are simple to transfer from one location during your event to another. Less emphasis is placed on "doing it right" the first time. When you move your lighting towers, there are some safety considerations to keep in mind as well.
Portable Lighting Towers
Due to their dependability and adaptability, as well as the fact that they may be transported quickly and effectively, compact, portable lighting towers are particularly popular among plant hire firms and organizations that sell construction equipment. There is never just ONE usage for your lighting tower; they are perfect for construction sites with a transportable unit.
Mobile lighting towers for the construction sector
Any construction site's top concern is safety. This is true not just for the safety of the workers but also for the drivers and pedestrians that pass by or walk near the job site. In the present period, most building sites also tend to be busiest at night, in order to minimize disruptions to drivers and other daytime activity. Light towers are crucial in these situations because workers need a well-lit workspace to do their activities effectively and securely.
The usage of light towers in the construction projects has a number of advantages.