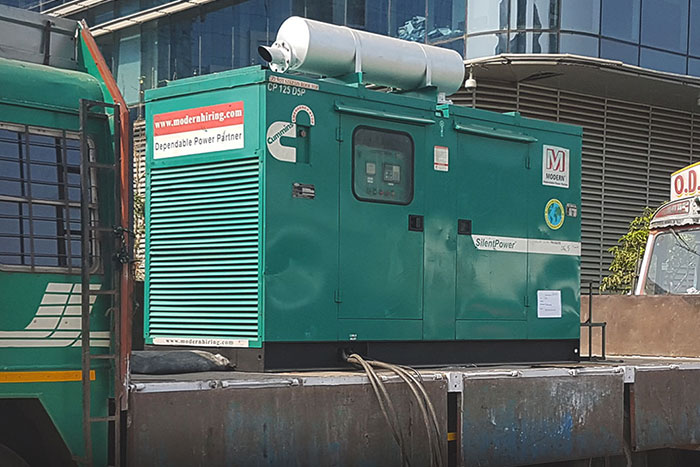 In An Emergency, Diesel Generators Provide Critical Power
What is a diesel generator?
A diesel generator is a technical equipment that converts the chemical energy emerging from diesel to electrical energy. It is achieved using a diesel machine and an AC alternator coupled together. They also normally have a fuel tank, control panel, and radiator. You can review the major factors of a diesel generator. A diesel generator can be utilized as a power provider in case of accidental power cuts or in places where there is no connection with the power grid.
Features of Diesel Generators
Control systems and power operation systems: Diesel generators can simply transfer the source of energy supply from the main grid to the generators during a power cut and vice versa.
Power Output: The power output of diesel is too high, so it's no doubt reliable. They are mostly where the power demand is high, like in industries. They are ideal for use in the house, small shops, and offices.
Cooling: Air-cooled diesel gen-sets, the job site relies rugged on air to provide the cooling function for the generator.
How does a diesel generator provide critical power?
Residence with sick patients who desire to have cared for their own homes need electricity-powered types of equipment, and during a power outage, an emergency diesel generator shall prove to be a lifesaver. It is a simple fact that electric power is not always available. Even large cities can sometimes be subject to blackouts. Diesel generators generate electric power sources and can be a super excellent source of backup power when required.
In marketable centers, the backup power of a generator is crucial for the safety and security of
Residential critical power
Critical power for hospitals
Industry & critical power
Critical power generator
Advantages of diesel generators
It is safe to store
It has easy access to fuel
It requires relatively low maintenance
It is more rugged and reliable
It has a good power output
It has a higher life cycle
Conclusion:
Diesel generators are one of the best options to give power to places where there is a lack of power grid. Furthermore, diesel generators are the best thing in the scenario of power outages outage. They will provide instant electric sources. Diesel generators provide a nice and steady power supply to the places where there is a requirement for reliable power, such as hospitals. Diesel generators are portable and reliable. They are popular for both industrial users as well as smaller homes and offices. Diesel generators are fast to restore the power supply within a few seconds.