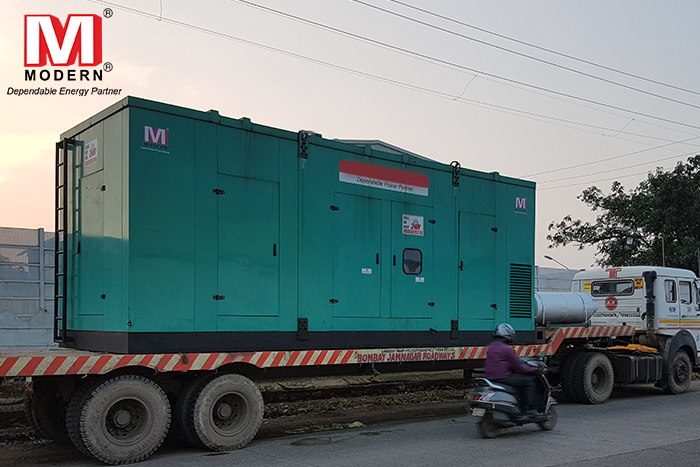 Power Backup Solutions for Hotels and Resorts
Power Backup Solutions for Hotels and Resorts
Power Backup Solutions for Hotels and Resorts are extremely necessary to provide expected top-notch services to provide a memorable experience in terms of comfort and satisfaction to their customers. For a hotel, everything the guest experiences right from the check-in process to the responsiveness of the staff, the room (comprising space, decor), and its amenities (food, lighting, cost, etc.) embrace the total experience offered by the hotel. Providing a continuous power supply is one such facility that can build a good reputation and can help you grab more clients. So it's necessary to plan for an emergency power backup solution.
What do you need to know before planning a generator for your hotel?
You should completely assess the power requirement and then make a decision.
It must include the Number of rooms
Equipment in rooms like lights, alarms, automated locks, air conditioners, elevators, heaters, computers, etc.
High consumption installations like saunas, gyms, kitchens, etc.
Why is it essential to have a hotel backup generator?
The hospitality sector is completely dependent on customer service. Giving them the best of everything from a basic amenity to special facilities is required to run the business successfully. They keep on updating their entire system from rooms to kitchen menu to attract more customers to make their customers happy. The hotels having power backup can ensure the safety of their clients in case of emergencies like a fire alarm, elevators, etc.
Power Backup Solutions for Hotels and Resorts
Commercial generators for your hotels and vacation spots are an ideal choice for providing an uninterrupted power supply. Diesel and natural gas generators are common types of commercial generators. Depending on your power requirement you can select a small or larger generator to keep the backup. It can not only keep the lights on but handle all your power requirements inclusive of computers, elevators, security, fire alarms, and much more. They come with an ATS (Automatic Transfer Switch) to make it work within a few seconds of power loss. You can also opt for rental generators to suit your budget and requirements.
Conclusion
Hotel and vacation spot operators need to have a dependable standby generator. People consider an incessant power supply as a significant criterion to cherry-pick their favourite vacation spot. Having the right power backup generator can earn you respectable repute and loyal customers. It is also indispensable to make sure that your power backup generator is always ready to run at an instant's notice with consistent defensive maintenance and load bank testing performed by skilled generator technicians.
So what are you waiting for? Rent Gas Generators or Diesel Generators with Modern Energy Rental Pvt. Ltd.