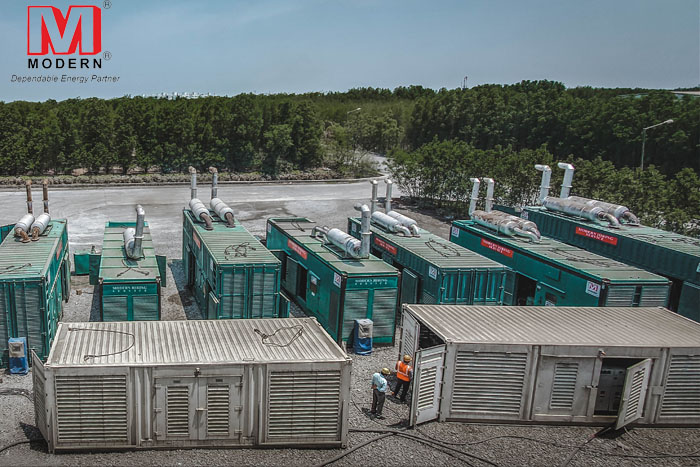 Power Rental Solutions for Manufacturing Sector
Rental Service Power source is crucial for all manufacturing and production businesses to have constant power, whether they produce seasonal goods like spinning mills and ginning mills or are manufacturers of automobiles, pharmaceuticals, auto accessories, chemicals, food and beverages.
In order to increase productivity and effectiveness in your processes over the long term, Modern Energy offers Generators for Rental on a short-, medium-, and long-term basis.
From the pre-site inspection through the project execution site, our expertise in the field of rental power, backed by a specialised team of experts, will help you. This assistance will include Fuel Management as well as, if necessary, the management of compliance and regulatory frameworks.
We offer manufacturing firms rental power solutions, mostly for primary power, backup power for routine maintenance, standby / peak power, backup power after a natural disaster, and process improvements.
Our Gensets are excellent for the following industries:
Cryogenic air separation plant
Automobile Industry
Electronics Industry
Food and Drink Industry
Glass Bottle Manufacturing
Manufacturing of metal & more..