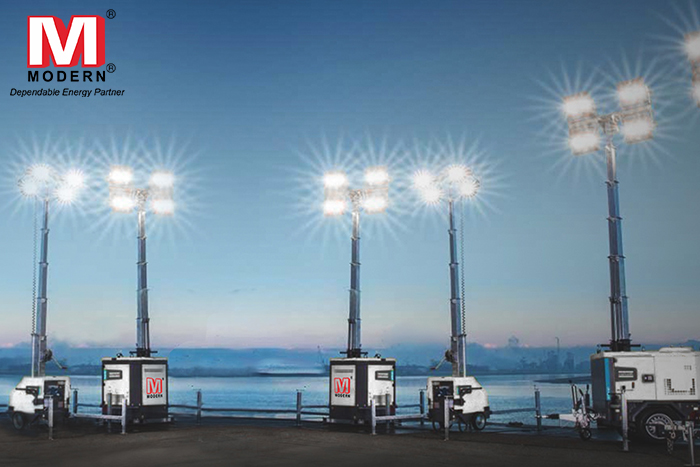 The Advantages of Using Portable Light Towers On Your Site
Lighting is crucial for every operation or activity we humans perform. No matter what you do, we require a light source nearby to facilitate us to work efficiently. We can agree that natural light is key to all human actions. However, in the lack of natural light from the Sun, we have to resort to artificial light sources.
This need gets intensified several folds at locations that lack constant daylight. Construction or mining sites are the primary examples of places that require a continuous and lasting light source. Out of the several artificial lighting options, a portable lighting tower is a prominent option.
In this article, we are sharing the advantages of employing portable light towers at construction sites. Here are the top five benefits these light towers offer:
Top Five Advantages of Using Portable Light Towers On Your Construction Site:
1. Mobile lighting towers are easy to move at your construction site:
A portable lighting tower is either installed on a trolley or has a wheel system for easy transportation. It makes portable lighting the perfect solution for construction sites offering high flexibility and mobility.
2. The easy setup process enables quick installation usage, anywhere, anytime:
The setup or installation process of a mobile tower is quick and uncomplicated. Running these portable light sources, you can stay worry-free about frequent maintenance or upkeep costs. Mobile light towers are available for use anywhere, anytime.
3. The extended lighting coverage makes it ideal for day and night time usage:
Depending on your requirements, you can find a lighting tower with the ideal brightness levels. Irrespective of whether you want to use them during the day or night, you will find a suitable solution for your site.
4. Cost-effectiveness makes mobile towers a budget-friendly lighting option:
Compared to the other options, portable lighting towers fair by massive margins. Depending on your budget, you can pick light towers running on various fuels like petrol, diesel, or electricity to find a budget-friendly option.
5. Noise-free operations make them the perfect solution for construction sites:
Portable lighting towers also operate without creating high noise. Construction sites are generally places filled with noise-generating machines and equipment. There this device will make a welcome addition to the environment.
Conclusion:
We are sure that reading this article helped you understand why portable light towers are the ideal solution for any construction site. If you are interested in getting one for your construction or mining site, reach out to our admin team. They will help you find the best equipment for your needs.