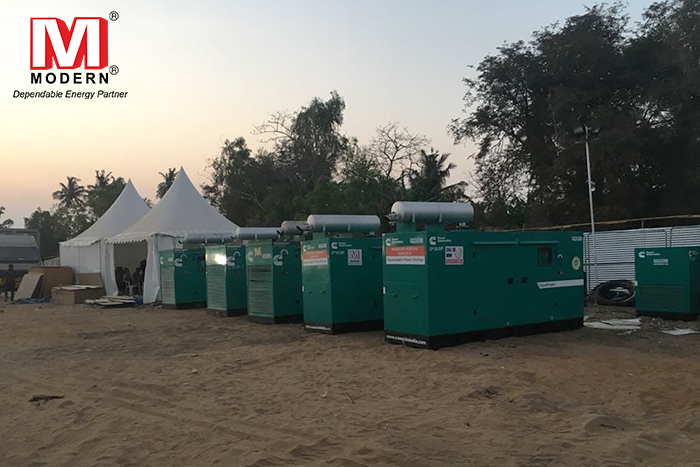 A Guide to Hiring Power Generators for Your Outdoor Event
There are many outdoor events or places where we all use electric gadgets and for which reliable source or proper electricity is also needed. It is nothing else than a power generator, who comes to mind in these circumstances. Isn't it? There are many occasions where every next moment, we require a good power generator service during the outdoor function or event. Below are a few examples of it:
Outdoor Concert, Stage Performance, or Festivals: Planning for an outdoor event, music concert/ melody, or any festival? To make it smooth, hassle-free for the audience, and maintain your reputation, the generator is the only and best medium.
Destination/ Outdoor Wedding: In a wedding, from eye-catching decoration to finger-licking food, every next thing may need a power source and proper backup, which is the only solution to impress your guests and make memories the going to be a couple.
Sports Events: Whether it is a badminton tournament, cricket match, or golf game, lights to announce mike, speaker, and many more electric gadgets are required. And to operate it, the generator will be the only way.
Business Meetings/Parties: No one wants to drop the brand name, and when you planned for an outdoor party or meeting, it is much more essential to take care of your electricity arrangement.
For such events that take place outdoors, they must need a stable power source. And here the term generator comes. The organizer should pick a generator as a primary source to ensure that it will go without any hassle. Suppose you want to take the smart and well-managed decision. In that case, it's the best way to hire a rental generator ahead of time because no professional team can provide you immediate service of the generator in a blink of an eye.
Whether it is a business event, concert, wedding, or sports event, a proper set up should be there so that you will not face any issue during the event. Here, we focus on an outdoor event, but it is equally essential for indoor events if you don't have a permanent back up power source.
Few Advantages of Outdoor Generators Service:
One of the immeasurable benefits of a generator is this is specially designed to run an extended period/time. It adds a layer of security to any of your events. With portable power generators, you will also get the chance or flexibility to choose the location you want according to your requirement. In case you are facing electric issues, it will help you do not lose any penny or electricity for many hours. And, a professional team is the right option for all your above situations.