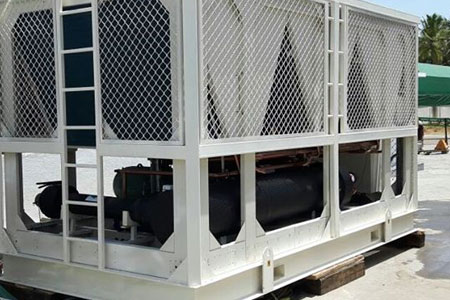 Advantages of Renting a New Air Chiller
The air chillers are extending their services to different industries like medical, dairy produce market, as well as, breweries, amongst others. With the steep increase in the demand for air chillers, a major query arises. This query relates to whether to use a new air chiller or opt for a chiller on rent. A chiller may stop working due to any reason, and hence, in such a scenario, the businesses should get these running as an emergency.
The service support is applicable for the new air-cooled chiller functioning on rent and also, are subject to repairs if any issue relating to chilling occurs. Whenever you are signing any lease or rent agreement that contains the terms and conditions of air chiller installation, check for the availability of the option of a replacement chiller. Here are the advantages of renting a new air chiller.
Benefits of Renting an Air Chiller:
Pricing: Many factors have the responsibility of making a difference in the price of buying and renting a new air chiller. Renting an air-cooled chiller will act as insurance for you and protect you from the extra expenses relating to performance failures, and mid-way breakdowns. Any disfunction is liable for an immediate replacement and repairs, at the cost of the service provider's funds. Renting an air chiller is a safe accounting option when you have a strict capital budget for carrying out the expenditure of such kind.
Service: During the rental period, all the expenditure of the services related to the repair and up-gradation of the air chiller is under the service provider's name. However, if you buy an air chiller, you will be responsible and will have to pay the price for such services.
Portability: The rental units are customizable by the service providers. They add handles, wheels, and casters, to help in the easy and damage-free portability of the new air chillers amid various locations.
Maintenance: Regular cleaning of the chillers and emptying the jug from time to time is a must. Inspection of the flex duct is important on regular basis. The rental services make sure that the customers are making use of air chillers that work in excellent condition.
Conclusion:
The air chillers have a design that is sturdy enough to work well with different applications. The situations that require a prominent use of the air chillers can be both temporary and permanent. All you need is to look for reliable and trustworthy service provides that provide new air chillers on rent or lease.