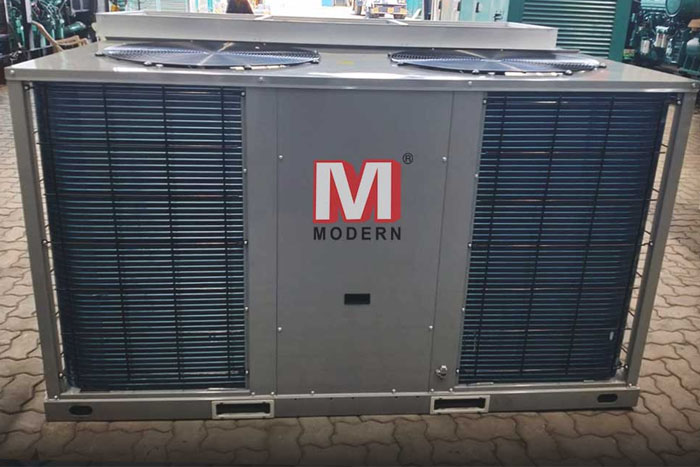 Advantages of Renting Roof Top Air Conditioning Unit vs Buying it.
Roof-top Air Conditioning for temperature control is a requirement for many commercial and industrial applications. So the question is should you buy a Roof-top AC unit or rent it? Renting a temperature control unit has many advantages compared to buying it. So let's explore the advantages of renting a Roof Top Air Conditioning Unit vs Buying it.
Low Upfront expense: Renting a Roof-top unit will help you save a lot of upfront capital expenditure. You don't need to buy expensive Roof-Top AC units and block your capital when you can rent the same. Renting of roof-top units provide abundant and efficient services in a low budget. It is an extremely favorable option compared to buying it in many situations.
Low Installation Cost: Most of the Rental Roof-top units comes with the "Plug and play" concept. These Roof-top AC units are designed specially to ensure quick and simple installation. The compact design, cabinet with holes for fork lift etc, makes them easy to install. 
Hassle-Free Maintenance: When you rent a Roof-top temperature control unit, you won't have to worry about the costs for future repairs, maintenance, and replacements. The roof-top unit rental company takes care of the maintenance as a part of the contract. This is one of the great advantages of renting vs buying it.
Transferability: Renting rooftop units enables transferability. If a consumer is shifting to a new place, they do not have to be hassled about it. The rental roof-top units are compact and designed to make it easy to transport from one location to another.
Flexibility with Duration: Renting temperature control equipment is the best choice for applications or events that require temperature control equipment for a certain duration. Rental companies provide you with the flexibility of renting for both shorter and longer-term duration.
Modern Energy Rental Pvt. Ltd. is one of the leading Roof-top Air Conditioning Rental company in India. With a wide range of Roof-top AC units for rent, you can rely on us for your temperature control equipment requirements.