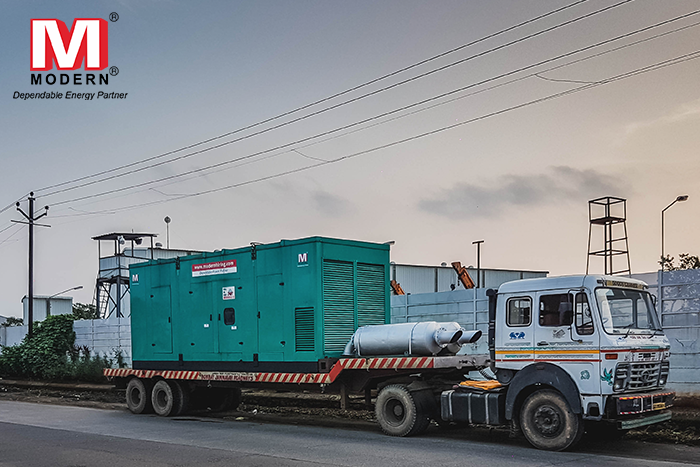 India's Energy Rental Market – Overview
No matter, if it is a Gas or Diesel generator, it is always the best backup solution for electricity. Mainly when it comes to commercial industries, generators are one of the most crucial equipment. Industrial or manufacturing sectors should install gas or diesel generators for their safety. It is a significant source to power the industries' critical systems. These systems should be based according to the requirement of the industry. Industries that cannot put up with losing power may face most of the challenges or difficulties. Loss of power may stop the operations, which may cause significant damage to the business and create an unsafe environment for employees.
Why does a commercial unit need a Rental Generator?
The rental generator provides a wide range of advantages to all types of industry leaders. It not only comes under your budget but also offers many more benefits which you never thought. According to the new market value, the rental generator has changed the way of its service. So, many users also strongly suggest that think twice before investing a significant amount on purchasing. Let's have a glimpse on a few of its benefits:
Allow uninterrupted business: In case of disputes, such as bad weather, brownout, power cut, blackout, etc., it can help you out or protect your business by restoring the same power.
Try Before You Buy: If you are thinking of buying, renting a generator is the best idea before buying. It can give you a complete overview of generator type, power, and budget.
Easy to install: Rental Generators are affordable and practical for every company to install rather than purchasing a new one. The company providing these generators sends its staff to install the whole set up, and thus it eliminates your headache in doing that.
Low Maintenance: No need to hire extra human resources for maintenance as the maintenance of rental generators also comes under the inspection of rental owners.
Budget-Friendly: Rental generator is the best to reduce your initial investment. If you rent a gas or diesel generator (according to your choice or requirement), then the amount for purchasing a generator can be used for other purposes.
Field Services: Whether it is inside or outside in your field job, rental providers allow you to set up a generator system on your site.
Flexibility in Time, Need & Size: for a short time frame, renting a generator will be an ideal option. Another advantage of renting a generator is you can rent generators of any size according to your required power and set up area.
Bottom Line:
There are many rental generator service providers these days, but filtering the best one out of it is so difficult. Considering service, maintenance, budget, and on-time service, we pride to be the best rental generator provider in India. We have an expert team in the back office as well who can help you out with any queries. Besides that, we also provide HVAC (Heating, Ventilation, and Air Conditioning) equipment on rental for business industries.