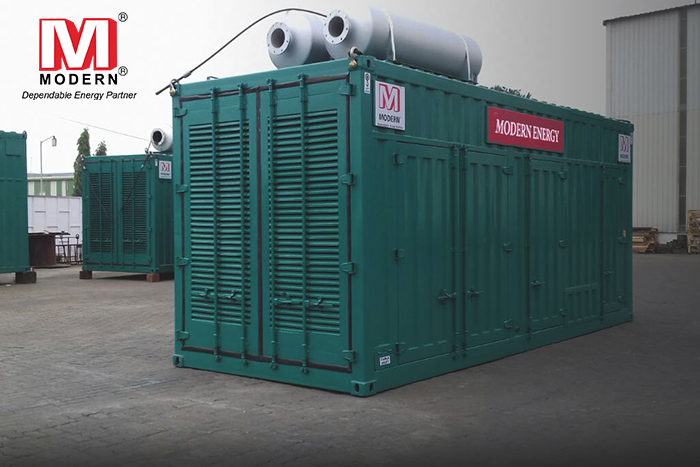 Diesel Generator for Agriculture
Is the idea for a diesel generator for agriculture purposes feasible?
Since the old times, the face of agriculture has been changing and bound towards evolution. However, one thing that hasn't changed is the dependence on agriculture to fulfil both the domestic and export requirements. Also, the food processing industry amongst others is majorly dependent on agriculture.
Hence, a steady supply of electrical power to meet the rising needs and demands related to agriculture is a must. For instance, power grids are dependent on power sources like wind and solar energy which pushes agricultural purposes and industry to opt for diesel generators as a part of the backup power systems.
Risk due to power failure
The firm working and efficiency and effectiveness in the production levels of the agricultural industry is largely dependent on an immense and sturdy electrical and power supply system. Farming and agricultural businesses make use of automated systems for the constant running of the production units.
A highly modern automation system cannot afford any disruption in electrical flow as it can harm crop survival and livestock availability. Hence, using diesel generators help you from exposing agricultural and farm activities to vulnerabilities due to the unavailability of a constant supply of power.
Using a diesel generator as a backup to keep proper track and continuity of the regular agricultural operations. Here's how these generators help the agricultural produce and services. Steady solution Power cuts and damaged lines are a common thing of today's time. An absence of steady electricity has an impact on both rural farms and agricultural businesses.
The tractors and trucks are used in the field of agriculture and are mostly run on diesel fuels.
Investing in diesel fuel for equipment like tractors and generators is an operating expense that
will help your business sail through. This is a total energy partner which helps to minimize
hassle, reduce costs and further, helps in increasing and maintaining elaborated productivity.
Owing to its functioning, diesel generators are a long-term investment and hence, are not
expensive. Rather, it is more of a functional necessity for the benefits of both the suppliers and
the customers.
Conclusion
Diesel generators are an excellent investment that adds value to agricultural products and
services by maintaining a proper flow of both demands and services.
So what are you waiting for? Rent Diesel Generators with Modern Energy Rental Pvt. Ltd.