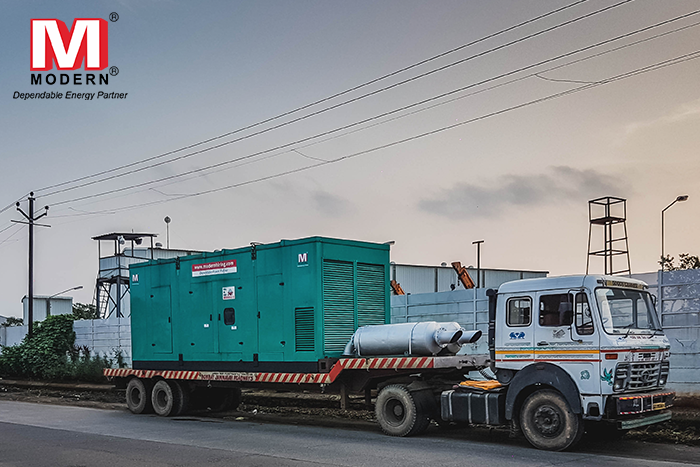 Generator on Rental for Chemical and Pharmaceutical Plants
Electricity is a major component in a lot of manufacturing and industrial processes. Be it the automobile or electronics industry or pharmaceutical and chemical industry, having a non-stop electricity supply is essential for efficient management and production. But in a developing country like India, a continuous electricity supply is not always possible. In such situations, having a generator can be a huge blessing.
Why do you need a generator for chemical and pharmaceutical plants?
We all understand the importance of generators and HVAC equipment in general but, let us go through some reasons why having a generator in a pharma and chemical plant is crucial.
Accurate results in research:The research and development processes are the most essential and rigorous step in the development of any chemical or pharmaceutical. Having the most advanced level equipment is futile if the said equipment can't function correctly due to the lack of electricity.
Temperature control:Most inventory used in the process of manufacturing chemicals and medicines are highly sensitive to high temperatures. Whether it's a raw material or the finished product, these items need to be stored at the right temperature to preserve their value.
Hygiene and Sanitization: The next important function after the research and manufacture of products at any plant is the storage of the finished goods. Pharmaceuticals being very sensitive products require a sterile and clean environment. The cleaning and sanitization at such places are performed with the help of industrial equipment that requires electricity.
Now that we have gone explained the necessity of generators in a chemical and pharmaceutical plant, here are some of the essential factors you should keep in mind when purchasing/renting a generator:
Buying vs Renting:The first question one must ask when considering employing the use of a generator is whether to buy it or rent it.
Budget Required:The next question to ask would be the availability of the budget, which will help in choosing the most suitable alternative for you.
Requirement:The reason for getting a generator will also be an important factor in making the decision between buying or renting the equipment.
Field or place of service:One must also consider whether they need a generator inside their plant or at an outside location while making the decision of getting a generator.
Maintenance costs:One must also consider whether they need a generator inside their plant or at an outside location while making the decision of getting a generator.
To sum it up:
In this article, we have explained the need for generators in the pharmaceutical sector along with the important factors one must keep in mind when they are considering getting one. This will help you in making a better decision at the time of selecting a generator for your plant.
We also provide all kinds of generators, HVAC equipment, and other related services for businesses of all sizes and purposes. Our team is well equipped in answering all your queries and providing advice that will be most beneficial to you.