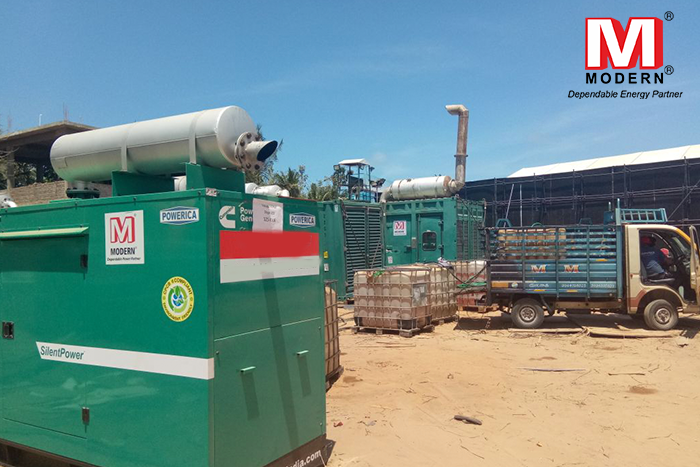 Power Backup Solutions for Tunneling
One can rent Industrial generators for many commercial purposes. Installing these modern systems generate far more power for a longer period. It is not only an excellent choice but also a safer option for an uninterrupted power supply. These systems are highly efficient and should be rented based on your industrial requirement. After all being a businessperson, you cannot afford to stop your critical industrial operations in the times of a power cut.
Why does a tunneling unit need a rental power backup?
Due to the below-listed points, you need to install some type of backup equipment in the tunnel system. Some of them are:
Installation Benefits:It allows us to meet the needs under all operational situations. Provides good compensation for a total loss of power supply as the rental services are available in a wide range of capacities ranging from 25Kva to 2000Kva.
Time Period:Rental service generators are available for both short term and long-term duration.
Field Services:Diesel generators need only proper one trailer for transportation and are suitable for mounting on any makeshift location.
Standby Applications:It makes less noise
Full-fledged technical infrastructure:These systems are ready to use, compact, portable with advanced benchmarking performance upgraded some auxiliary devices. It also has a cooling system facility with proper fuel saving which allows it to perform smoothly. You can also hire an HVAC system that controls the temperature of the movement and distribution of the air.
Security:Doors of the generators are provided with locking features
Budget-friendly:This containerized unit has reduced your footprint on your investment and has a transparent part pricing system without compromising on quality. If you opt for a gas or diesel generator then you can save your money and use it for some other purpose.
Reliable choice:These rental generators meet the norms for clean energy.
Powerful Equipment:Huge range of power generators and energy equipment in a variety of capacities, energy partners are ready to serve any kind of requirement.This advanced technology keeps on upgrading the equipment to match the world's standards in energy rental services. The energy partners understand your requirement and provide complete end-to-end solutions.

Bottom line:
Finding out a commercial generator that satisfies the above criteria is not that difficult. Modern Energy Rental Pvt. Ltd. is the most efficient power rental solution provider that optimizes their temporary power costs.