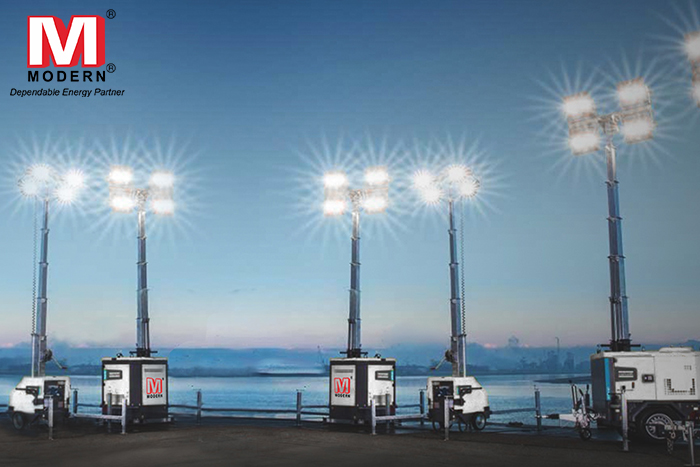 How to Choose A Perfect Mobile Lighting Tower
We all know that light is vital for anyone to be able to see everything around us. During the day, the natural light from the sun enables us to see clearly, but what about the night? At night time, we have to restore sources like tube lights, street lights, or focus lights, depending on the situation.
But when it comes to extreme locations like mines, construction sites, we need a more reliable lighting option. In such a situation, Mobile Lighting Tower is the best solution. In this article, we are sharing with you tips in helping you choose a mobile lighting tower.
What is a Mobile Lighting Tower?
In simple terms, a mobile lighting tower is a portable machine that has multiple high-intensity electric lamps. The lamps on the tower power through the generator installed on the equipment. This generator can run on diesel, solar energy, or even batteries. The mobile lighting tower is valuable in industries like mining and construction.
Things to keep in mind when choosing a Mobile Lighting Tower:
Now let us determine what factors to keep in mind when choosing a lighting tower
Fuel-Efficiency of the Tower: The first thing to consider when choosing a lighting tower is the fuel to power the generator. Depending on your budget, needs, and other relevant factors, determine which type of mobile lighting tower you want.
Coverage Area: The next crucial factor to consider when selecting the perfect mobile lighting tower is the area to be covered. Depending on the size of the location, calculate the power of the lighting tower.
Power Source: The next factor determining which mobile lighting tower to choose is the availability of power at the site. If you have a continuous supply of electricity, an electric lighting tower is enough for you. Otherwise, choose a fuel-powered lighting tower.
Durability: Depending on your project timeline, you need to consider how long you need a lighting solution. Make sure to select a durable and long-lasting tower that will serve you long without worrying about replacing it.
Conclusion: We hope that going through the above information about mobile lighting towers has helped you understand why you need them as a better lighting solution. Our tips will also help you in choosing a perfect mobile lighting tower for your needs. If you have any more doubts about mobile light towers, generators, or HVAC equipment, contact our technical team. They are always available to answer your doubts and provide valuable suggestions to help you make the correct decision.