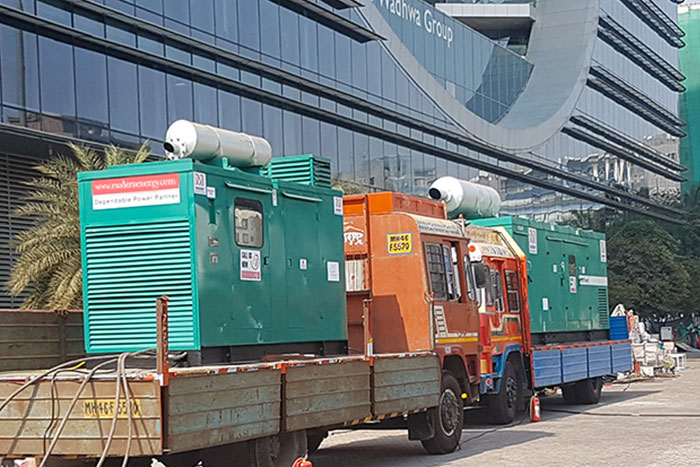 Role of Diesel Generators in the Healthcare Industry
Introduction
The Healthcare industry has vast components like Hospitals with various specializations, clinics, nursing homes, and laboratories. Hospitals have extensive power consumption as compared to others in the commercial sector. Hospitals are open 24/7 with continuous power consumption to operate sophisticated medical equipment, lab technology, and temperature control units for OT and patient rooms.
Importance of Diesel Generators in the Healthcare Industry
Hospitals are the lifeline for the people of any country. A disruption in electric supply may result in dire consequences. The patient's life and health may be at risk. Hospital has critical medical areas like operating theatres and intensive care units carry the highest risk of a power outage.
The administrative wing where patient record data is uploaded and stored on a server requires power backup. In addition, loss of communication is another concern when there is a power failure.
The Covid-19 pandemic has led to numerous admissions in ICU and critical care units. So electrical planning is of the utmost importance to deal with the increase in the number of causalities that require critical care if there is a pandemic or a natural calamity like a storm or earthquake.
Rent or Install the best Diesel Generator in Healthcare Industry
Low Cost:
Diesel generators in the healthcare industry have a large share in the market. Despite other trending fuel types like natural gas and alternative fuels available, there exists a huge demand for diesel generators. Diesel as a fuel type is favored due to its lower cost and easy availability.
Fast Start-up:
Diesel generators in the Healthcare industry are engineered and installed to provide fast start-up before the damage is done by power failure. A standard set for this is 10 sec. Hospital has to store enough fuel, in case power disruption lasts for days.
Easy Maintenance:
The Diesel generators require a weekly or monthly inspection to meet standards. The diesel generator company provides AMC services too.
Diesel Generator specifications for Healthcare Industry
Hospitals typically require multiple diesel generators. Most placements of diesel generators are basement and rooftop. Paralleling switchgear system is placed which provides hospitals with the ability to control power for their existing load.
The Diesel Generators should only be installed in hospital locations where they are protected from harsh weather, floods, earthquakes, and fire. Depending on the size of the hospital, they can store the amount of fuel for an uninterrupted power supply for hours.
Modern-day diesel generators can automatically transfer the source of power supply from the grid to the generator during a power cut and vice versa. There are dual-fuel generators available, with gas and diesel sets, which can double the time a hospital stays on emergency power.
Also, if a natural gas connection is cut off, the generator can still run on full diesel.
Conclusion
The bottom line is that emergency power 24/7 is vitally important for continued operations, safety, and reliability. Hospitals may be running like any other business, but they are responsible for human lives.