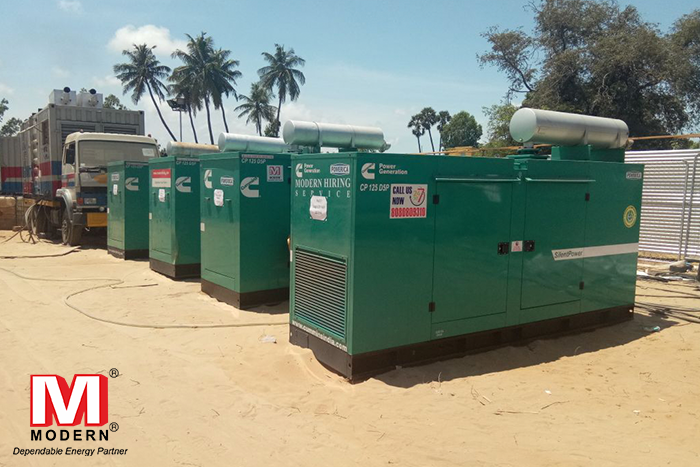 How to Determine What Size of Diesel Generator You Need
With the latest developments, there are many modes of power generation. One of the eldest and trustworthy tools for power generation is a generator. When we talk about industrial generators, the size does matter. The appropriate size of an industrial generator you want depends on your need for power. If the generator you buy is too large, it may damage your electrical equipment and cause operational expenses and inefficient power production. And if the generator is too small, it may cause insufficient power, leading to security system failures and overheating. So the most crucial factor while buying a generator is you should be aware of your requirements.
BE AWARE Of YOUR REQUIREMENTS
Prepare a list of items that the generator will power.
Prepare a note of starting and running wattage of respective items.
Calculate the total power requirements in kilowatts.
Once you know the estimated power or wattage needed, it will be easy to choose the generator size. In case the equipment is rated in amperes, you can convert it into watts by using the following formula:
WATTAGE = AMP. * VOLTS OR
WATTAGE = AMP. * VOLTS * LF
LF stands for load factor, a ratio of your energy used in kilowatt/hour to your energy demand. And if can be calculated as total energy per hour in kW/demand for the period * 30 days * 24 hours.
SELECTING THE RIGHT GENERATOR
Once you have calculated your power or energy requirements buy a generator with a capacity of 20-25% larger than your requirement.
CLASSES OF GENERATOR
Generators with the capacity of 5kw to 55kw are readily available in markets for residential or home use.
Use the Generators with the capacity of 50kw to 4 megawatts for industrial purposes.
Generators with a capacity greater than 4 megawatts are made on special orders. They are used for large-scale industries and societies, or the paralleling concept comes into action in which you can shift the burden of power on 2-3 small generators instead of using one huge generator.
ADVANTAGES OF SELECTING A RIGHT INDUSTRIAL GENERATOR SIZE
Life of generator is increased
Production performance remains consistent
Personnel safety is increased
Fewer chances of capacity overload
Fewer chances of system failures
Less risk of overheating and electrical fires
CONCLUSION
The above things should be kept in mind before making such a significant investment, but the best option should always be to consult a certified electrician to assess your specific needs. Either you buy or rent industrials generators, do keep them in mind.