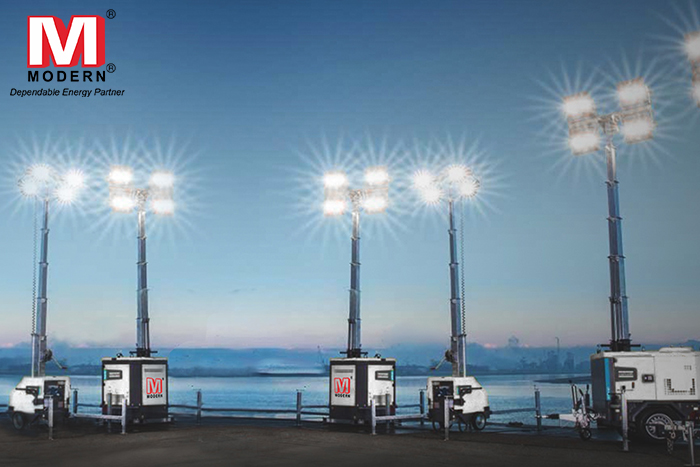 How to Use Mobile Light Towers Effectively On Your Construction Site?
Light is amongst the essential elements that facilitate comfortable and secure operations in our everyday life. This principle applies to both our commercial and residential activities. That's why at industrial sites, we always need a continuous supply of light.
Mobile lighting towers are the ideal solution for this situation. They offer a portable light reservoir movable based on your preferences and requirements. In this article, we will share how to use mobile lighting towers at your construction sites.
Different Processes at a Construction Site that Require Lighting:
Now that we have mentioned the significance of mobile light towers in different commercial settings, it's time to understand the various applications of these light sources on a construction site. Below are the most notable activities that require constant illumination.
Lighting is crucial for underground activities like digging, drilling, and mining.
Electricity installations need proper lighting for efficient and error-free operations.
Stable lighting is essential for all types of indoor construction activities.
Plumbing and welding processes at a construction site require good lighting.
Good lighting contributes towards productive operations without any accidents.
Four Things to Consider for Effective Usage of your Mobile Light Towers:
Above we briefly discussed the different areas on a construction site that require a constant lighting supply. Now let's discuss the factors that will help you get the best usage out of your mobile lighting tower. Here are the four aspects that merit your attention for effective utilization of your portable lights:
Determine the required lighting based on the site perimeters:
Firstly, find the ideal lighting requirement for your construction site and choose a tower with a matching lighting capacity.
Pick the optimum tower by considering various critical factors:
Don't forget to take other essential elements like your budget and duration into merit before choosing your lighting tower.
Station the source at an ideal location for uniform distribution:
Find a suitable position for your equipment so that the maximum space on your site gets proper lighting supply.
Take care of the tower with regular maintenance and checkups:
Look after your mobile lighting tower with frequent checkups and maintenance routines to keep the machine in its best condition.
Conclusion:
We are sure that you learned the best practices to get the maximum usage from your mobile lighting tower. This article highlights the vital aspects that you should keep in mind for obtaining the highest efficiency from your portable lighting sources.
If you want to buy or rent a mobile lighting tower for your construction site or any other commercial or residential purpose, reach out to our team. We will help you make the best decision, considering your needs and offering our expert suggestions and advice.