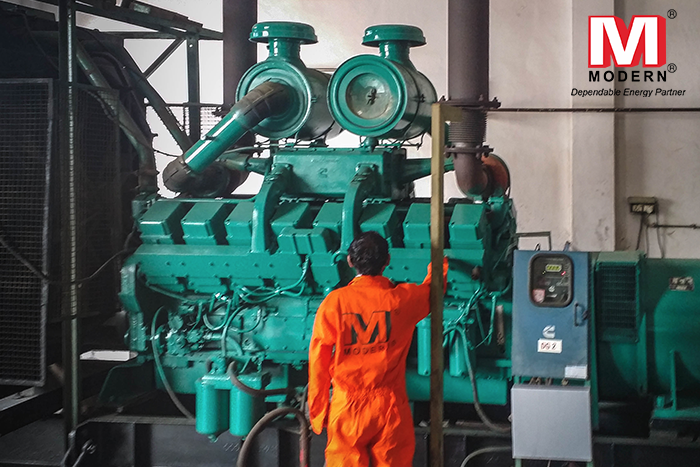 Natural Gas Generators: An Alternative to Diesel
In today's world, electricity has become an essential element. The normal functioning of both residential and commercial establishments is dependent on the supply of electricity. But sometimes, many natural or human-made situations hinder the continuous supply of power.
But now there is an easy alternative that provides a non-stop supply of electricity. Irrespective of the reason behind the power outage, anyone can enjoy a continuous distribution of power by employing a generator. There are different kinds of generators available in the market, such as diesel generators, gasoline generators, solar generators, and natural gas generators.
In this article, we are going to share everything you need to know about natural gas generators. Let us start by understanding what they are and the fuel they run on.
What are Natural Gas Generators?
Natural gas generators are a type of generator that runs on clean-burning fossil fuel. As evident from the name, natural gas generators run on natural gas or CNG, to be more specific. It makes them an eco-friendlier and a budget-friendly option. Natural gas generators are suitable for use in both residential households and commercial workspaces.
How are these better than other types of Generators?
Now that we have explained the working of natural gas generators, here are the advantages these have over diesel generators.
Natural gas generators are among the cleanest generators available. They emit a significantly lesser amount of sulfur, nitrogen, and carbon dioxide in the environment.
The cost of running a natural gas generator is lower than generators running on other renewable and non-renewable fuel options.
Natural gas generators are more efficient than other fuels and can in the form of both emergency and portable generators.
Using a natural gas generator, there is no worry related to the storage of fuel. The fuel for natural gas generators is delivered directly through pipelines.
Natural gas generators do not have a strong unpleasant odor, unlike diesel and gasoline generators. It makes these generators suitable for all types of locations.
Natural gas generators are readily available because of the direct supply of fuel. It saves time in the transportation of fuel and setup of fuel storage.
Conclusion:
We hope that after going through this article, you have understood the benefits of natural gas generators. Not only are these kinds of generators more eco-friendly, but also suitable for most industries and sectors.
We offer various types of generators, including natural gas generators and HVAC equipment. You can contact us to answer all your queries and questions related to any generator. Our team will also provide you useful insight in helping you choose the best generator to employ for your needs.