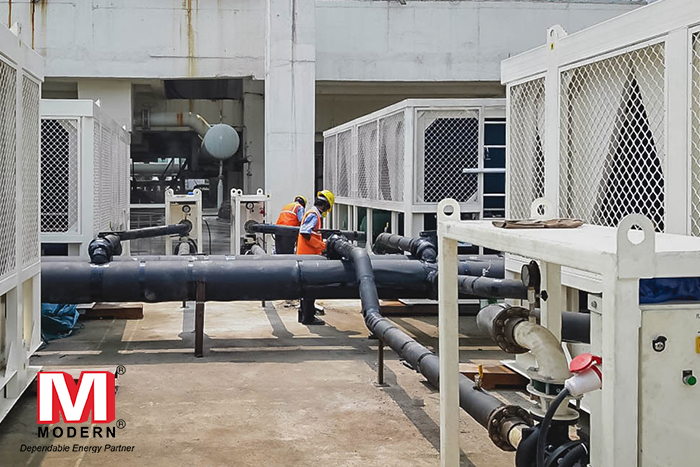 What Type of Chiller is Suitable for Your Application?
The industrial units require chilling systems or chillers that contribute towards temperature control and cooling of commercial spaces, industrial chemicals, and machinery and industrial operations. Therefore, the industrial units install chillers to keep the temperatures under control, contributing to overall safety.
Various types of chillers are designed specifically for various purposes, and hence it is essential to correct the right chiller for your application.
Centrifugal Chillers
The centrifugal chillers are used for small to medium cooling loads, and most of the centrifugal chillers are water chillers. Compared to other chillers, the centrifugal chillers encompass better full load capacity. Moreover, the centrifugal chillers offer high cooling capacity in a compact design that adds to the popularity of this type of chiller.
Air Cooled Chillers
If the discharged heat from your application is not a major issue, then the air-cooled chillers are the right choice for your application. Moreover, the air-cooled chillers are the perfect choice for small-scale commercial units because of their compact design. Furthermore, the air-cooled chillers' easy and cheap installation process is another major plus point associated with this chiller. In other words, if you have a small-scale commercial unit, the air-cooled chillers are the best option for you. Additionally, the heat generated from the chiller can also be used to warm the application during a cold period.
Split system chiller with air-cooled condenser
The evaporators and condensers are located inside, and the outer unit of the chiller consists of fans and coils. If you own a big application, then this chiller is the perfect option for you. The split system chillers also do not require any freeze protection that come as a major plus point for your application. Another feature of the split system chiller is the low noise emanating from the chiller.
Screw Chiller
This type of chiller is used in both the air and water chiller. And they are suitable for small to medium cooling loads. The screw chillers use the two types of interlocking rotating helical rotors to compress the refrigerant and the capacity is controlled through the slider or the speed controller.
Conclusion
Thus, the various sorts of chillers come with their own set of uniqueness. Depending upon the type of application one owns, whether small or large, one needs to choose from the above-mentioned chillers accordingly. For instance, the split system chillers are the best for large-scale commercial units, while for medium or small applications, the air-cooled chillers and centrifugal chillers are the perfect options.