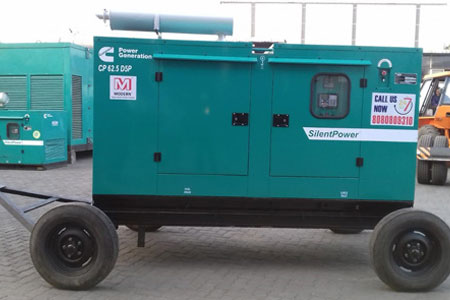 Why are diesel generators essential for the IT industry and why rent them?
Why are diesel generators essential for the IT industry and why rent them?
The IT sector is home to data centres and computers. They are the backbone of all other industries. Their stoppage can create a major ruckus to the smooth functioning of businesses and enterprises. Data storage is possible either manual or cloud serves and constant access is necessary.
Why are diesel generators essential for the IT industry?
Power disruptions and electricity issues are a reality that has the power to keep the business departments at a halt. Hence, the IT industry looks forward to the use of diesel generators.
● Promise a constant workflow and reduced risks
Power interruptions result in the inaccessibility of services. Due to this, businesses tend to witness a backlog in meeting their set business targets and objectives. Power shortage also gives rise to hacker attacks that aim to steal and misuse data. Hackers can even manipulate data to gain personal profits. The presence of a diesel generator will allow IT professionals to maintain a proper flow of their deliverables. Also, surveillance is proper that helps in dissolving any data leak or hacking risks.
● Immediate backup during disasters
Diesel generators have a reliable functioning, especially for the IT industry. They are consistent and come into action to provide an immediate power backup. No matter if there is a power grid failure, the diesel generators make sure the availability and functioning of data centres. So, even if a natural disaster occurs, the data centres and technological departments are online, all thanks to the diesel generators.
Therefore, diesel generators are a boon for the IT industry. But the question of whether to invest in a permanent one or cater to the needs by renting one remain. Buying looks and feels better but renting is a beneficial option in the long run.
Here are some benefits of renting a diesel generator.
● Cheaper option
Renting a generator promises the user the benefit of cheaper use options than buying. Even if you are undergoing projects for a short period, renting is a better option. You can save funds and saving this amount can help you invest in better machinery, assets, and procedure.
● Reduced maintenance and transportation costs
Renting a diesel generator will help you inculcate a few or low costs related to maintenance, servicing, repairs, storage, transportation, and installation of diesel generators from one place to the other.
● Substantial fuel saving
Renting a diesel generator will help you in substantial fuel saving. While hiring, you can opt for the option of same-day commissioning. You can also reduce your carbon footprint by hiring on a project basis.
Conclusion
Generators are essential for smooth business and industry functioning. The rising power needs go well with the money and energy-saving benefit of renting generators, instead of buying them.
So what are you waiting for? Rent Diesel Generators with Modern Energy Rental Pvt. Ltd.