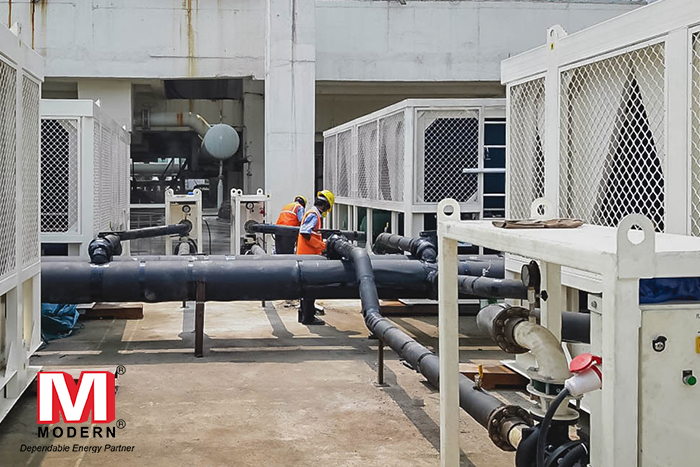 Benefits of Industrial Air-Cooled Chiller Rental
Are you already worried about the upcoming summers? Have you been thinking of purchasing an air cooler for your steel industrial units, but finances have come in the way? Or the limited space is an obstacle for the air cooler? We have solutions to all your problems. We bring you the most convenient way to make the temperature inside your steel industrial units cooler, even in the scorching heat of summers. The air-cooled chillers are the most innovative ways to ensure that the summers are no more a difficult period for the employees of the steel industries. We believe that the industrial output increases when the employees work with full passion and joy.
Why opt for Air-cooled chillers for rental?
Here are some of the points that highlight the advantages of renting an air-cooled chiller for the industrial spaces:
Reduced costs: While an air cooler that would suit the ample industrial space would cost a lot, these portable air-cooled chillers available for rentals are indeed the best options to go with. Ow maintenance cost and economical rental; these are nothing less than a blessing.
Less water consumption: Though the name says air-cooled, it still utilizes water for functioning. The water goes into the condenser, and the hot air is taken inside, which is then converted into cool air and thrown outside. But, as opposed to the traditional air coolers, these utilize a lot lesser water.
Portable and easy to use: The air-cooled chillers can easily be placed anywhere in the industrial area with minimal effort. As easy as switching on the machine, they can be used without requiring any professional pieces of training.
Low maintenance: The maintenance cost associated with the air-cooled chillers is negligible instead of the cost required to maintain the cooling towers of the traditional air coolers.
Compact and takes less space: If small space at your place is a constraint for making it more remarkable, these portable air-cooled chillers are the best choice. Along with making sure that they take very little space, they can be moved very easily from one place to another.
Conclusion
Air-cooled chillers that are available for rentals with us are nothing less than a dream come true for many who could hardly accept the fact that summers can be fun too. With so many advantages and the cost-effectiveness involved, these have been getting very popular among top companies and are expected to increase their demand with their brilliant features.